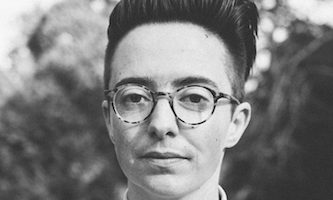 Dean Spade, Associate Professor of Law at Seattle University, will give this year's lecture in the Honoring Eve series, organized by the Boston University Gender + Sexuality Studies Group. They describe the lecture, "How Social Movements Feel," as follows:
"As organizers know, social movements are made of relationships. While efforts to dismantle, reform, and reimagine are often focused on critical analysis and material outcomes, much of what determines the impacts of social movements are the social relations, conflicts, and emotional capacities of participants. In conversation with the work of Eve Sedgwick, Dean Spade will explore questions facing contemporary movements about our being together."
As described in his faculty profile, Professor Spade "founded the Sylvia Rivera Law Project www.srlp.org, a non-profit law collective that provides free legal services to transgender, intersex and gender non-conforming people who are low-income and/or people of color. SRLP also engages in litigation, policy reform and public education on issues affecting these communities." Spade was a Williams Institute Law Teaching Fellow at UCLA, and has taught classes at Columbia and Harvard Law Schools.
A video of Professor Spade's talk will be posted on BU's Honoring Eve website.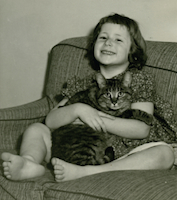 We are delighted to announce that Jason Edwards has edited a collection of essays based on a symposium examining the poetry of Eve Kosofsky Sedgwick, and including many of her previously uncollected poems. The book's publisher describes it as follows:
"Bathroom Songs: Eve Kosofsky Sedgwick as a Poet is the first book of essays to consider the poetry of one of the twentieth- and early twenty-first-century's most important literary, affect, and queer theorists. Acclaimed as one of the "truly innovative" poets of her generation by Maud Ellmann, Sedgwick's work as a poet is, perhaps, less well known, but is no less compelling than her ground-breaking trilogy of queer theoretical texts: Between Men: English Literature and Male Homosocial Desire, Epistemology of the Closet, and Tendencies.
"The book includes seven specially commissioned essays considering Sedgwick's published poetry and writing about poets, by Angus Brown, Meg Boulton, Mary Baine Campbell, Jason Edwards, Kathryn R. Kent, Monica Pearl, and Benjamin Westwood, that range across the complete range of Sedgwick's work, from her earliest published lyrics through her first collection of poetry, Fat Art, Thin Art, to her part-haiku, part-prose autobiography, A Dialogue on Love, and beyond. In addition, the book contains over forty of Sedgwick's previously uncollected poems, ranging from her earliest poem on T.E. Lawrence to her final poem 'Death', introduced and contextualized by Edwards."
Bathroom Songs is published by punctum books.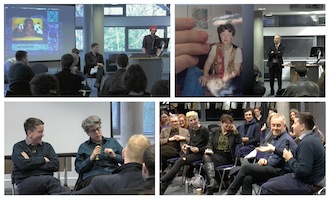 Eve Kosofsky Sedgwick's influential essay, "Paranoid Reading and Reparative Reading, or, You're So Paranoid, You Probably Think This Essay Is About You," was the subject of a one-day symposium held on Valentine's Day 2017 at the University of York, UK.
The program of the symposium and video recordings of each session are available here.
The event was organized by Jason Edwards (U. York) and Angus Connell Brown (U. Birmingham). They comment that the publication of "'Paranoid Reading and Reparative Reading' marks both a landmark and a turning point for queer studies. Written in the years after Teresa de Lauretis christened queer theory in 1991, this intricate address of Melanie Klein, Sylvan Tomkins, Judith Butler, and D. A. Miller laid out a style of reading that continues to inform the scope and tone of critical theory in the 21st century."
The organizers note that "an inkling of the reparative first appeared in the Autumn of 1996 as a short introduction to 'Queerer than Fiction', a special issue of Studies in the Novel. The following year, Sedgwick substantially rewrote the essay to introduce an expanded collection for Duke University Press, Novel Gazing: Queer Readings in Fiction. In 2003, the essay appeared in its third and final incarnation as a chapter in the last book Sedgwick published in her lifetime: Touching Feeling."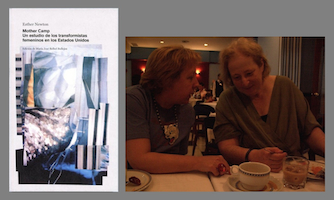 Maria José Belbel Bullejos has published a Spanish-language edition of Esther Newton's Mother Camp: Female Impersonators in America, first published in 1972. Based on field work in the mid-1960s, this anthropological study of drag performers and performance spaces has been of enduring interest to Eve Sedgwick and other queer theorists. The translation is by Belbel and Paloma Uria, and is available from Múltiplos.
As we've noted previously, Belbel has been active in making available in Spanish the work of Sedgwick and other queer theorists. She is currently planning the 2017 publication of a Spanish translation of Sedgwick's Touching Feeling.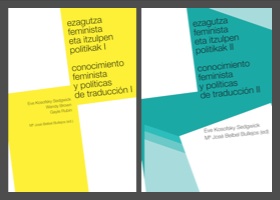 We are pleased to report that Maria José Belbel Bullejos has edited two volumes of translations into Spanish and Euskara for Arteleku. In Spanish, the volumes are titled Conocimiento feminista y políticas de traducción I and II. Volume I contains translations of Eve Sedgwick's essay "Thinking Through Queer Theory" as well as essays by Wendy Brown and Gayle Rubin. Volume II has translations of Sedgwick's "Pedagogy of Buddhism," "Paranoid Reading and Reparative Reading," and the introduction to Touching Feeling. Volume II also includes an interpretive essay by Maria José Belbel Bullejos. The translations into Spanish are all done by Maria José Belbel Bullejos, and the translations into Euskara are by Juan Mari Mendizabal.
Additional information is available from Arteleku: here for I, and here for II. PDFs of the full texts are accessible from these pages by clicking on the cover pictures. Direct links to the PDFs are also here for volumes I and II.