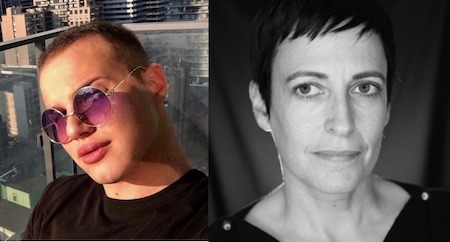 The inaugural recipients of the Eve Kosofsky Sedgwick Travel Grants, chosen by Duke University's Sallie Bingham Center, have been announced. They are Annie Sansonetti, Ph.D. candidate, Department of Performance Studies, New York University, who will be working on "Feminine Boyhood and Transgender Girls in Queer and Trans Theory and Art in the Sedgwick Archive," and Jennifer Doyle, Faculty, University of California Riverside, who will be working on "Alethurgy's Shadows: Harassment, Paranoia, and Grief." Congratulations, Annie and Jennifer!

The 2022–2023 Eve Kosofsky Sedgwick Grants are open for application through Duke University's Sallie Bingham Center.
These grants are named in honor of Eve Kosofsky Sedgwick, and are intended to support research using the Sallie Bingham Center's collection of the Eve Kosofsky Sedgwick Papers.  In addition to supporting academic research aimed at producing publications and dissertations, these grants will support a wide range of other creative projects such as educational initiatives, exhibitions, films, multimedia products, and other artistic works.  These grants are administered by the Sallie Bingham Center for Women's History and Culture and are funded by the Eve Kosofsky Sedgwick Foundation. Sedgwick Travel Grant recipients will be asked to submit a brief report of their grant-supported activities at the conclusion of the grant cycle.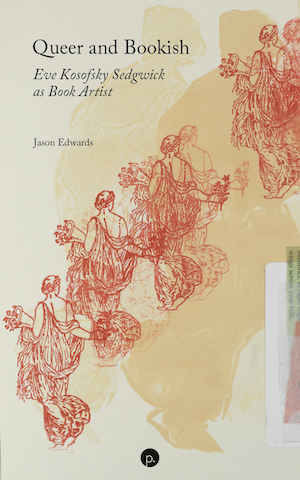 Jason Edwards' new book, Queer and Bookish: Eve Kosofsky Sedgwick as Book Artist was published by Punctum on March 3.
Queer and Bookish: Eve Kosofksy Sedgwick as Book Artist represents the first book-length study to explore the intersections of Sedgwick's critical writing, poetry, and, most importantly, book art, making the case that her art criticism, especially her meditations on domestic and nineteenth-century photography, and "artist's book" projects are as formally complex and brilliant, conceptually significant and life-changing, as her literary criticism and theory.
Jason Edwards is a Professor of Art History at the University of York, where he works at the intersections of queer and vegan theory, and on British art history in its global contexts in the period from c.1760-1940. He is the author of the Routledge Critical Thinkers volume on Eve Kosofsky Sedgwick (Routledge, 2009), among other works, as well as the editor of Bathroom Songs: Eve Kosofsky Sedgwick As a Poet (punctum books, 2017), which includes Sedgwick's uncollected poems.